Insurance to Help Protect Your Business from Lawsuits
Accidents and mistakes happen no matter how well a business is run, and the expenses involved in defending a lawsuit could be devastating, whether the owner is found to be at fault or not. Fortunately, liability insurance can help offset legal costs (up to the policy limits) that could consume your business's profits or ruin its longer-term prospects.
Commercial general liability (CGL) coverage helps protect against risks associated with property damage, bodily injury, and personal and advertising injury. It may be purchased separately or as part of a commercial package policy or a business owners policy. However, some businesses are exposed to risks that may call for a specialized type of liability policy.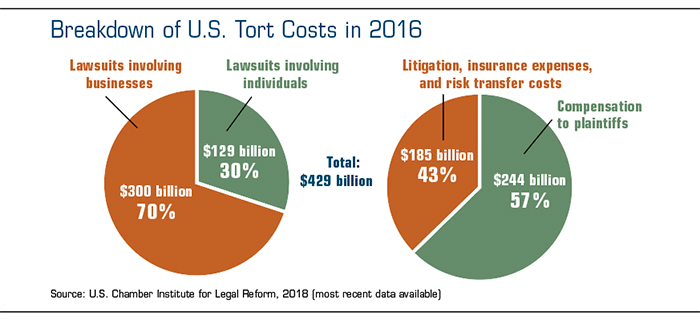 Product Liability
Companies may be held responsible for the manufacture, distribution, or sale of a defective product that causes injury or harm. Although most CGL policies provide product liability coverage, it may be necessary to purchase a separate policy for riskier products, which tend to be excluded from standard policies.
Professional Liability
CGL policies do not cover losses arising from professional acts or duties. Malpractice insurance helps protect professionals in the medical field against liability for bodily injury resulting from their misconduct or lack of skill. Errors and omissions insurance applies to liability resulting from errors (something they did) or omissions (something they failed to do). Professionals commonly insured against errors and omissions include lawyers, accountants, real estate agents, engineers, architects, employee benefit managers, and those who manage money and property for others.
Employers Liability
Employers can help shield the business from employee lawsuits alleging discrimination, sexual harassment, or wrongful termination by purchasing employment practices liability insurance. They can also purchase employee benefits liability insurance, which offers protection against suits related to the business's employee benefits program.
Commercial Umbrella Policies
If your business might need broader coverage or higher liability limits than what is available through your CGL coverage, you may want to buy a commercial umbrella liability policy. If a claim is filed against your business, the underlying CGL policy pays first, up to its policy limits. Afterward, the umbrella policy will pay the claim, up to its own limits.
It's a good idea to review your insurance policy and coverage options regularly so you can identify and address any specific exclusions or coverage gaps.